Almost Famously Not Famous Enough, part 2
MEMO: More Famous People Who Shouldn't Be Famous or Aren't Famous Enough
Re: Jerry Reed
The second nominee for this prestigious Award is Jerry Reed. Who is this man, you ask? Oh, you know him, trust me. He's one of those faces that has been popping up in mediocre films for decades (see his brilliance in action in "Gator" above). While many see him first and foremost as a country and western star, any discerning cinephile would laugh at you and spit on your roasting corpse at such a weak world view.
Here's what he looks like again, just to remind you:
Many people confuse Jerry Reed with:
Jerry Lewis:
Jerry Seinfield
Jerry Mouse
However as a young Jerry Reed, in 1972, he exploded into the global zeitgeist with snappily titled
The Jerry Reed when you're hot you're hot hour
.
From here the sky was most definitely the limit, with a career spanning everything from Scooby Doo to
Bat 21
.
So Jerry, while you haven't had a meaningful role in anything since 1998, we would like to salute you on creating one of the most mesmerising characters in motion picture history. Reed was responsible for the ultimate sidekick character when, in 1977, he brought Cledus Snow to the big screen.
Blowing away such sidekicks as Dr Watson, Robin, Tonto and
Clyde
(the ape in those fabulous "every which way you wanna lose your way before going on to make serious films that win oscars" films),
Cledus Snow
played right hand man (in many ways) to Burt Reynold's Bandit. What a performance.
So, after nearly 40 years as an actor (and singer and guitar plucker), and with credits ranging from Cledus Snow to Gator, Jerry Reed we salute you.
And once again, he looks like this: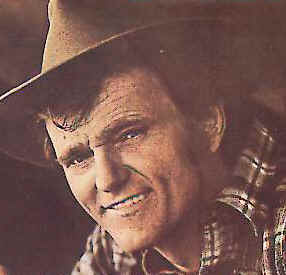 Not to be confused with this:
Now you could pick him out of a line-up, right? Although if he's in a line-up anywhere below the Mason-Dixon line, I'd refrain from picking him out, because he'll have you corn-fried and eaten.
Filename:
Jerry Reed
Career span:
40 years in film and TV as actor,
composer and director.
Best career move:
jumping on the big-ass coat tails of Burt Reynolds and then Adam Sandler, who then remade a Burt Reynolds film. Confusing, isn't it? Reed has made five features with Reynolds, including the maganificent BL Stryker.
Worst career move:
As above. But playing the Bandit himself in the most racist film since Birth of a Nation, namely
Smokey and the Bandit 3
, wasn't a particularly wise decision. Also, very popular in France, but for his music, a sure sign of a career in crisis (see also: Woody Allen, Jerry Lewis)
Career high:
Writing "East Down and Bound" for Smokey and the Bandit and directing a thinly veilied bio-pic of his own life What Comes Around – the vain hillbilly twat
Career low:
Taking the shiny Sandler shill and lowering himself to the cum sock of comedy and starring in the Waterboy, a film so desperately wretched, a fucking dog could have written and directed it while taking a five-second shit.
Not to be mistaken for: :
Burt Reynold's sex toy
(Ned Beatty)
.
COMING SOON:

Dom Deluise, Mel Tillis, Jack Elam, Richard Kiel - Celebrating the Stepping Stones of Burt Reynolds' Career